AIM OF THE GAME
"With the help" of his vile deputy Renfidelio,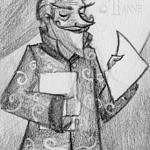 conductor Umberto di Draculano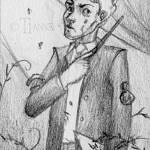 must find the GUILTY SUSPECT that is hiding among the musicians of the orchestra.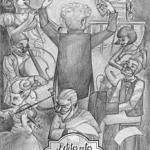 This GUILTY SUSPECT  has got different musical cells

that the ones INNOCENT SUSPECTS have

, and he must integrate them to his musical improvisation, without being spotted. After each round, the tables will turn  clockwise so that everyone can play each role.
©Design Olivier MARIN